SIO Grafen och Påverkansplattform Grafenteknologier ställde ut i den industriella utställningen på Graphene Week.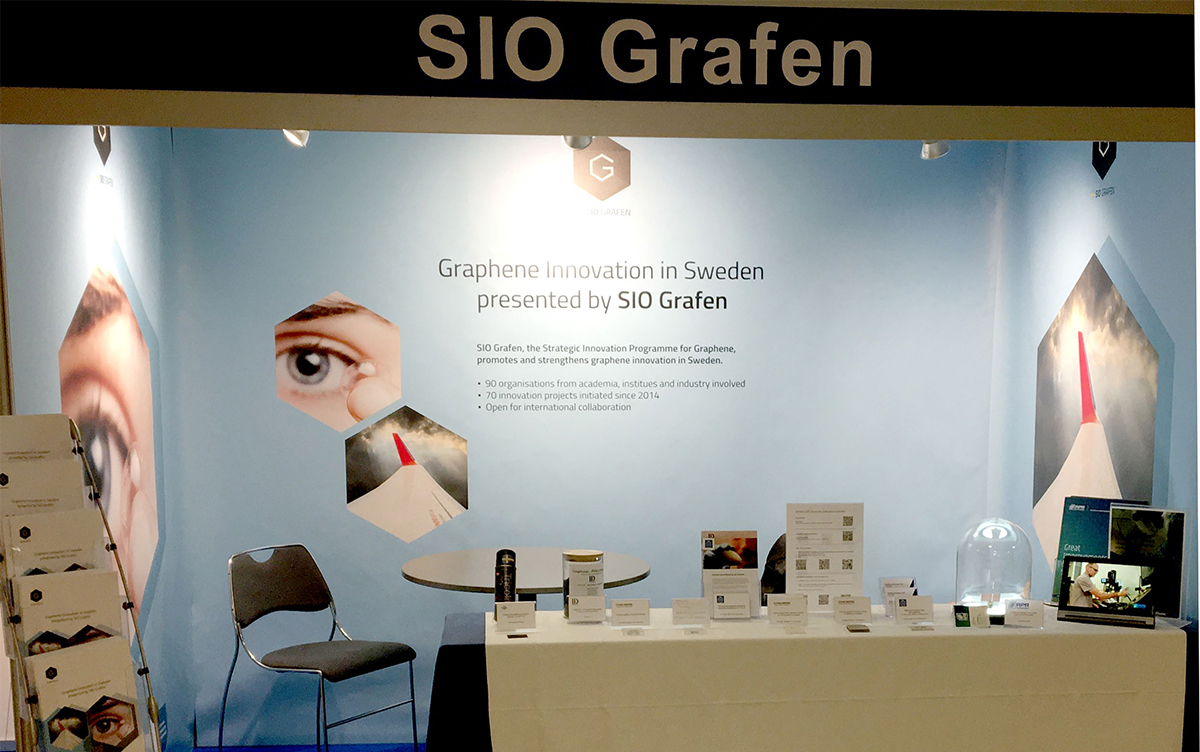 Ett urval av prototyper och produkter visades upp för att presentera grafeninnovationen i Sverige, både vad som utvecklats inom projekt finansierade av SIO Grafen, samt övrig nationell grafeninnovation. Här nedanför finns mer information och material.
SIO GRAFEN
APPLIED NANO SURFACES
APR TECHNOLOGIES
CHALMERS
Flexible graphene Terahertz detector
Graphene for sensing – Spikes of graphene can kill bacteria on implants
KTH 
2D FAB
Graphene Week is a key event of the Future & Emerging Technologies ("FET") Flagship initiative of the European Commission; a new partnering model for long-term European collaborative research in the context of the European Research Area (ERA).