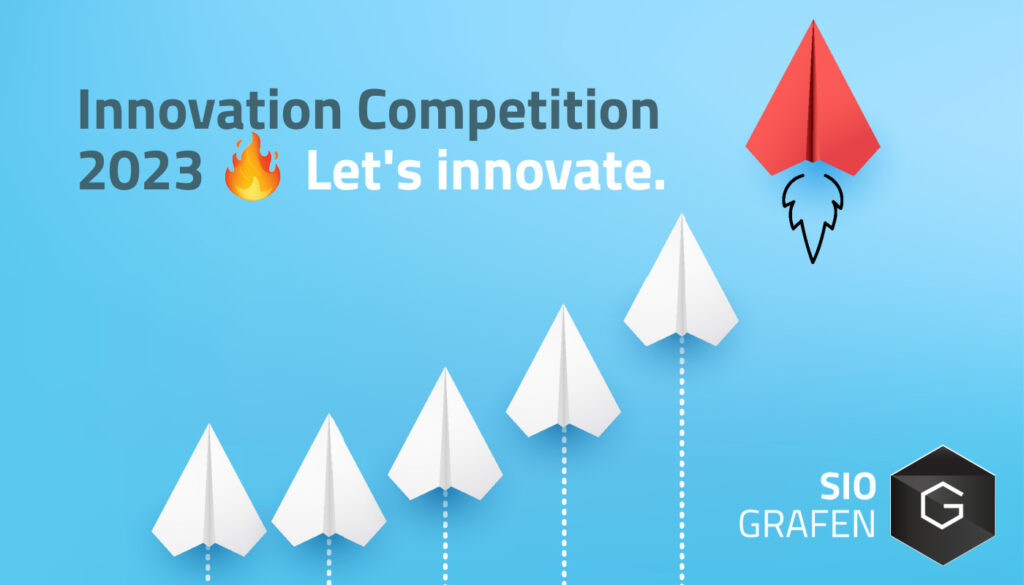 Want to commercialize your sustainable 2D innovation? Join our innovation competition and share a prize of SEK 600,000!
Have you developed a clever and sustainable innovation where 2D materials play the key role? Here's an opportunity to commercialize your solution.
Are you looking to take a brilliant 2D concept to the next level, contribute to a sustainable world or maybe start your own advanced materials business in the future? Join our innovation competition! With the right plan and implementation, you have the chance to share the prize of SEK 600,000.
Thanks to its incredible properties, 2D materials have successfully solved challenges in our society in the most amazing ways. Better healthcare, more efficient batteries and stronger concrete walls are just a few examples of how these super-materials have improved a wide range of industries. Now, we are ready bring your innovation from the lab to the industry. Are you?
The competition finals will be held at Swedish Graphene Forum at Medicon village in Lund on October 17th at 16.30-17.30 where 2 winners will be selected and share a prize of SEK 600,000 to further develop their innovation.
How to participate
Send your application to Jon Wingborg at jon.wingborg@siografen.se no later than 16.00 on September 12th.
Download the application form here!
Please submit your application form in English. The pitch event will be in English.
Registration for SIO Grafen's innovation competition 2023 will open on June 15th, 2023.
Important dates
June 15th: Registration opens
September 12th: Last day to submit your application, no later than 16.00
September 27th: Information to participants regarding which innovations will be selected to pitch in Lund
October 17th: Event pitch and finals for selected applicants in Lund
Who can participate?
The innovation competition is open to anyone registered at a Swedish university, company or organization operating in Sweden who wants to develop their 2D innovation.
Jury
The jury who assesses the competition entries consists of:
Mala Valroy, Industrifonden
Elisabeth Sagström-Bäck, SIO Grafen
Mamoun Taher, Graphmatech
Michail Pagounis, Business Sweden
Anna-Karin Alm, NanoLund
Assessment criteria
In its assessment, the jury will take the following criteria into account.
The idea's contribution to the SIO Grafen's vision
Potential for development towards a commercial product containing graphene or 2D material
Novelty and value-creating potential
The potential of the solution to contribute to a sustainable society
Information about winning
Two innovations will be named winners.
The winners selected are entitled to funding if they meet Vinnova's requirements for financing. Innovation ideas that have already received support from Vinnova are not eligible for funding.
Winners will have the opportunity to explain in detail via the application / project plan how they will use the funding, and what activities they plan to take when bringing their idea to the next development stage.
All entries will be considered
All entries that have been submitted to the competition will be offered a follow-up meeting with SIO Grafen's program office to jointly find new opportunities for development, collaborations and financing.
How much support can be given to an organization?
The maximum allowable aid of minor importance is EUR 200,000 per beneficiary during the last three tax years. In order to calculate the maximum allowable aid, all grants granted under the Minority Aid Regulation must be aggregated. In this calculation, contributions to other parts of the Group should also be taken into account. More information is available here.
Travel grants for those who advance to the final
Do you need a travel grant for your trip to the finals? Contact Jon Wingborg at jon.wingborg@siografen.se for more information. Please note that it is not possible to apply for travel grants afterwards or against payment of receipts.